Are you ready to kick back, relax, and take it easy for a while? Then visit a spa in Big Sky, Montana to restore and refresh your mind, body, and soul. It's a zen-like experience that you won't forget.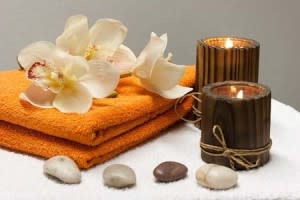 Big Sky is the perfect place to visit a spa. Whether you need a deep tissue massage after a day on the slopes, a facial to rejuvenate your pores from the dry climate of the surrounding mountains, or a manicure before you go out on a date to Olive B's, the spas in Big Sky will take care of your every need.
The spas in Big Sky can give you the royal treatment with steam rooms, massages, hot stone treatments, body wraps, aromatherapy, body treatments, skin care, facials, waxing, tinting, nail treatments, salon packages, bridal services, scrubs, fitness classes, hot tubs, pools, and so much more. Visit a spa in Big Sky and have a trusted professional transform the way you feel. It's literally the perfect escape after a day of hiking, biking, skiing, or shopping in Big Sky Country..
Stop by one of the following spas in Big Sky for a bit of well deserved pampering:
OZssage - 406.995.7575 - Located at 32 Market Place in the Meadow Village, OZssage Therapeutic Spa specializes in Therapeutic Massage and Skin Care. Stop by and experience true relaxation.
Solace Spa and Salon - 406.995.5803 - Located in the lobby of the Huntley Lodge at Big Sky's Mountain Village, Solace Spa and Salon features 3000 square feet of tranquility and rejuvenation. With six treatment rooms, an endless assortment of treatments, and a wellness studio, Solace is a fantastic choice for all of your spa needs.
Discover Other Health And Wellness Businesses In Big Sky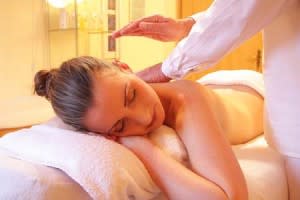 There's something special about going to the spa in Big Sky. Maybe it's the surrounding beauty of the mountain scenery, the fresh mountain air, or the Montana mindset? That's for you to decide.
Visit a spa in Big Sky. It's the perfect way to escape from reality and to find inner peace and harmony.
See Also: