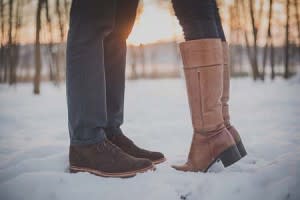 Weekend Getaway | Pixabay Image
Is it time to add a little romance to your relationship? You never need an excuse to take that special someone on a romantic weekend getaway in Big Sky, Montana. Right now is the perfect opportunity to plan your escape from reality. Pick from any of the 52 perfect weekends this year and bring your one true love to Big Sky Country.
Big Sky is the perfect place to disconnect from the world and rekindle your romance. Picture-perfect mountains combined with a laid back Big Sky atmosphere and a touch of luxurious adventure can breathe a breath of fresh air into any romance.
All you need to do is book your flights and then pick and choose the ingredients for the perfect romantic weekend getaway. It's as easy as that. The recipe consists of three main things - luxury accommodations, fine dining, and fun activities. All you have to do is pick your top choices and book your trip.
Below we highlight several different options for each of these categories. It's up to you to mix and match until you have the perfect romantic weekend getaway in Big Sky: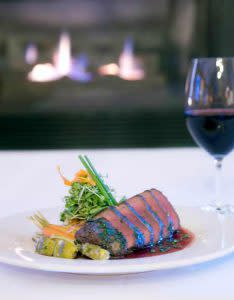 Fine Dining | Photo: Buck's T-4
There's something on the list for every type of budget. Make it an extra special weekend by having breakfast at the Inn on the Gallatin, spotting wildlife in Yellowstone National Park, getting a massage at one of Big Sky's top notch spas, or stay off the grid at one of the Forest Service Cabins in the area. If you're overwhelmed with so many options, plan multiple trips!
If you're looking to sip champagne, sleep on beds covered in rose petals, and wine and dine by candlelight, you can find it in Big Sky. Or if you're looking for crackling wood stoves, outdoor adventures, and rustic accommodations, Big Sky has got you covered. Big Sky appeals to everyone. Just remember that a romantic weekend getaway in Big Sky is all about your relationship, so pick the best options for you.
We know that there are millions of different romantic getaways in the world, but Big Sky's charm will always deliver. Come to Big Sky and celebrate your love and your life with your special someone. It's going to be a magical experience.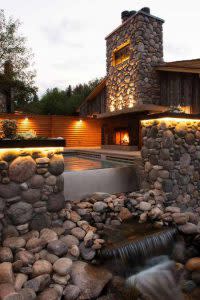 Luxury Accommodations | Photo: Rainbow Ranch Lodge
Book your romantic weekend getaway in Big Sky today. It might be the best thing you ever do.
See Also: