July, August, and September are prime time for peak bagging in Big Sky, Montana. Are you ready to summit some of Big Sky's most iconic peaks?
Peak bagging in Big Sky is a demanding feat. Rough trails, high elevation, and a bit of exposure can turn even the most experienced person around. If you have what it takes, try to climb some of the highest peaks near Big Sky. The views and the experience are well worth the effort.
Here are four peaks in Big Sky that everyone should try to climb:
Lone Mountain - 11,166'
Home to Big Sky Resort, Lone Mountain is the most iconic peak in all of Big Sky. While there is a tram to the summit at 11,166', it's more exciting to climb to the summit via the southeast ridge. The hike starts at Big Sky's Mountain Village at 7,500' and follows mellow trails to the base of the ski run called BoneCrusher. From here it's a scramble over loose scree and across vertigo-inducing drops to the summit.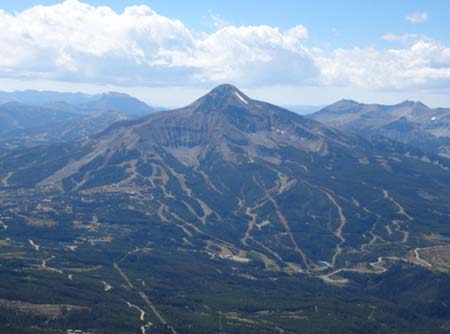 Lone Mountain | Photo: D. Lennon
Beehive Peak - 10,742'
Standing proudly at the head of Beehive Basin, Beehive Peak is a summit that is frequently climbed. It's a serious fourth-class scramble up the 4th of July Couloir to the top, so wear your sticky shoes and watch your footing. There are more technical routes to the summit that can be explored too. From the summit at 10,742', the 360-degree views of the Lee Metcalf Wilderness are outstanding!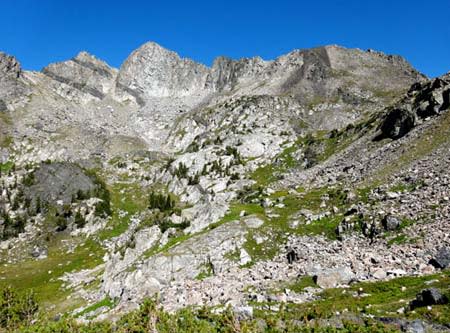 Beehive Peak | Photo: D. Lennon
Gallatin Peak - 11,015'
As the crown of the Madison Range, Gallatin Peak stands at 11,015'. Gallatin Peak is remote and it requires a big day to reach the summit, but it's totally worth the effort. There's something jaw dropping about standing on this peak.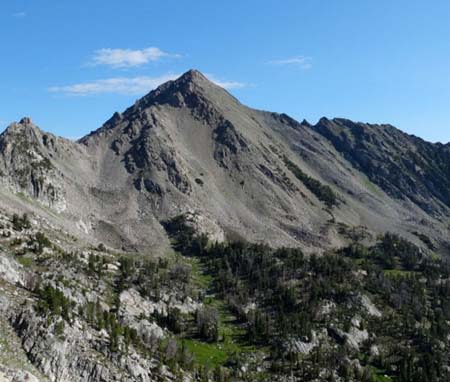 Gallatin Peak | Photo: D. Lennon
Wilson Peak - 10,705'
Wilson Peak is the jagged peak that can be seen from almost everywhere in Big Sky. Located just north of town, Wilson Peak is accessed via Dudley Creek. It's an easy climb to the summit at 10,705' but provides a wholly different aerial perspective of this mountain town.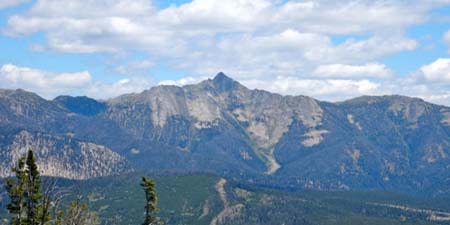 Wilson Peak | Photo: D. Lennon
All of these summits are located in Big Sky or just north of Big Sky in the Spanish Peaks unit of the Lee Metcalf Wilderness. The standard routes on these peaks are non-technical. Before you commit to climbing these peaks, be sure that you are physically fit and have the appropriate gear.
These mountains are best enjoyed in the mornings to avoid the afternoon thunderstorms that tend to hit SW Montana. If you choose to climb these peaks, be safe. Also, bring your camera and share your photos on social media with #visitbigsky.
See Also: