Montana is a world-class destination for fly fishing.
People travel from near and far to fish the blue ribbon waters of Big Sky Country. One of the most recognizable stretches of fly fishing water is the Gallatin River, right near Big Sky, Montana.
Whether you're a fly fishing rookie or a seasoned expert, fly fishing on the Gallatin River is an experience of a lifetime. According to Gallatin River Guides, "the fish populations hover around 2,500 to 3,000 fish per mile" in the 40 mile stretch of the Gallatin from Spanish Creek to Yellowstone National Park. Prime time for this stretch of river is June to October. So if you're in Big Sky during this time of year, you need to go fly fishing.
6 Tips For Successful Catch and Release Fishing
Before you hit the waters of the Gallatin, it's always smart to check the fishing report or better yet, hire a local fly fishing guide to help you navigate this world-class stretch of water and catch the wild trout that call the Gallatin home. These fly fishing pros and local shops can help you learn the tactics, techniques, and ethics to truly enjoy the Gallatin River.
We had the chance to sit down with fly fishing guide Joe Vallatis of Wild Trout Outfitters who shined the spotlight on the different species of fish you can catch in the Gallatin River. When you fish the Gallatin, you might snag the following: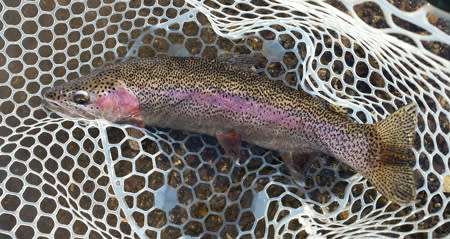 Rainbow Trout | Photo: Wild Trout Outfitter Guide Joe Vallatis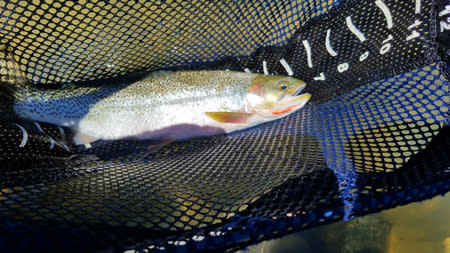 Cutthroat Trout | Photo: Wild Trout Outfitter Guide Joe Vallatis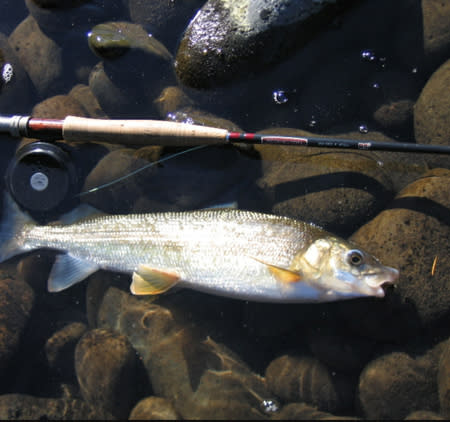 Whitefish | Photo: Wild Trout Outfitter Guide Joe Vallatis

Learn more about each of the species of fish you can catch in the Gallatin in the links featured above from MT.gov's Montana Field Guide. Find additional info about fish identification at Montana Fish, Wildlife, & Parks.
Fly fishing in Big Sky, Montana is a year round activity. If you want to learn to fly fish or you want to fish some of the best waters in the world, book your trip to Big Sky right now. Once you try fishing on the Gallatin River, you'll get hooked on the quality of fly fishing, the stunning scenery, and the endless potential. We highly recommend that you give it a try.
The best way to experience the Gallatin or any river in Big Sky Country is to tap into local knowledge from the following shops and guide services: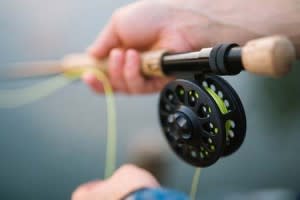 Fly Fishing | Pixabay Image
Don't forget to buy your Montana and/or Yellowstone National Park fishing licenses. These are mandatory if you want to fish in the rivers, streams, tributaries, and lakes of Big Sky Country.
Whatever type of fish you can catch on the Gallatin River, snap a photo and share it on social media with #visitbigsky. We're excited to see what's biting!
See Also: