When you walk around Big Sky, it's easy to see where artists find their inspiration. This place is beautiful! Everywhere you look, there's something to smile about - mountains, wildlife, community, culture, forests, and the list goes on. Big Sky is an inspiring place and that's why numerous art galleries in Big Sky are so successful.
The next time you're in town make a point of visiting some of Big Sky's art galleries. These impressive places feature sculptures, jewelry, paintings, cards, handcrafts, printmaking, and other forms of arts that come in all shapes and sizes (and prices). Stop by any of the art galleries of Big Sky and you're bound to find something that catches your eye and makes you smile.
The numerous art galleries in Big Sky showcase art from up and coming artists, highly accomplished artists, and uber talented Big Sky locals. There is a huge collection that will appeal to everyone. Next time that you're looking for a huge canvas to hang proudly in your home, a jaw dropping photo of Montana, a handmade knit hat to keep you warm, an antler slingshot to shoot paintballs, or high end jewelry for that special someone in your life, visit the art galleries in Big Sky.
Here is a selection of art galleries in Big Sky, Montana: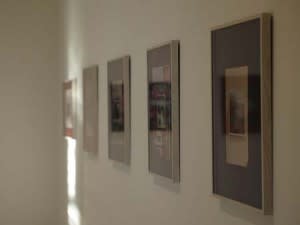 Creighton Block Gallery - Creighton Block Gallery has two locations in Big Sky Town Center at 33 Lone Peak Drive Suite #104. These two spots showcase "contemporary art, fine art, sculpture, textiles, jewelry and handcrafts."
Gallatin River Gallery - Located at 114 Ousel Falls Road, Gallatin River Gallery works with a variety of jewelers, painters, printmakers, photographers, sculptors, and other artists from near and far.
Ryan Turner Photography - Ryan Turner's gallery is located in the Bighorn Shopping Center on the northwest corner of 191 and 64. Specializing in adventure photography, Turner has an amazing ability to capture the sheer beauty of Montana and the surrounding area.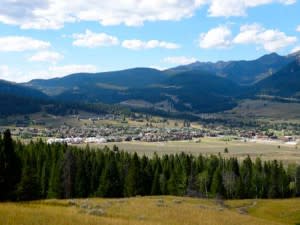 Big Sky As Seen From Uplands Trail | Photo: D. Lennon
Stop in any of Big Sky's art galleries to browse the latest works, chat with the owners, meet the artists, and take a piece of Big Sky home with you.
Where will you find your new favorite piece of art? Whatever you find, you're going to love it.
See Also: