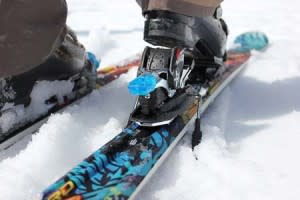 Ready To Go Skiing
Do you love hitting jumps, riding rails, sliding boxes, and jibbing features? If so, you don't want to miss all of the awesome Big Sky Terrain Parks that are scattered around Big Sky Resort. From beginner to expert, there's a terrain park for everyone at Big Sky Resort. Whether you love sliding low boxes or hitting giant kickers, you'll find plenty of sweet spots to perfect your terrain park skills.
Big Sky employs a world class terrain park crew that's constantly pushing the limits of what's possible in the park. According to BigSkyResort.com, as of 2016 there are 40 brand new features and over 100 jibs in a total of 7 different terrain parks. These progressive parks appeal to skiers and riders of all ability levels.
Big Sky Is Home To The Biggest Skiing In America
From opening day to closing day, the Big Sky terrain parks are firing and now is prime time to strap on your board or click into your skis and explore. These fun mountain features provide an opportunity to push your limits in new and exciting ways.
If you're keen to improve your park skiing or riding while you're in Big Sky, stop by the Mountain Sports School and book a freestyle lesson with a terrain park pro. You'll learn how to push your limits in a safe and progressive manner. Or feel free to explore on your own too!
Have you check out all of the Big Sky Terrain Parks?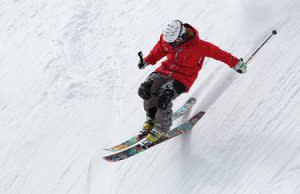 Ski Time | Pixabay Image
Cowpoke - Small
Explorer - Small
Maverick - Medium
Swifty 2.0 - Medium
Peacemaker - Large
Swifty - Large
The Cache - Large
Before you venture into the Big Sky terrain parks, we strongly encourage you to get your Big Sky PEEPS Pass. PEEPs stands for Park Etiquette and Education Program. This program is designed to help you learn the risks and etiquette in the park in order for you to have a safe and fun terrain park experience.
Get the latest updates about the Big Sky Resort Terrain Parks (@ridebigskyresort) on Instagram and on Facebook.
Even if you don't love the terrain park experience, it's still fun to watch other people do it, right?
See Also: