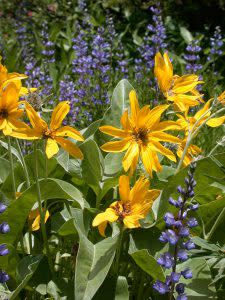 Big Sky Wildflowers | Photo: Glenniss Indreland
Big Sky, Montana is home to an abundance of native wildflowers. Make it a point to venture into the scenic meadows and vast alpine basins of Big Sky's backyard when you're in town to experience a wonderful kaleidoscope of colorful natural beauty.
Wildflowers are flowers that grow naturally in Big Sky's mountain environment. A quick bike or hike into the mountains of Big Sky and you'll spot all sorts of colorful wildflowers along the side of the trail. Bring your camera because the wildflowers of Big Sky usually hit full bloom in late spring and summer.
Beautiful wildflowers literally dot the landscape with a blanket of natural color. Whites, blues, yellows, pinks, reds, and purples will capture your imagination . It's just one of the many health benefits of being outside in nature.
There are hundreds of different wildflowers that grow naturally in Big Sky County. Here are a few that you're likely to see on your next outdoor adventure: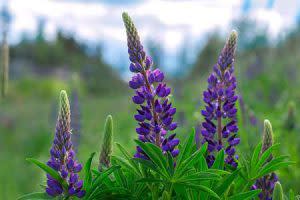 Lupine | Pixabay Image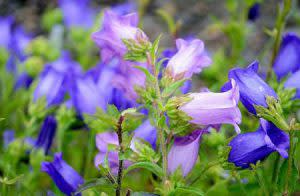 Mountain Harebells | Pixabay Image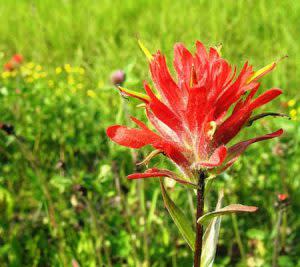 Indian Paintbrush | Pixabay Image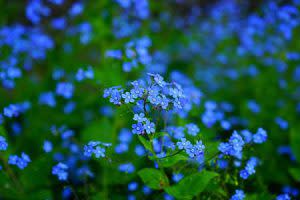 Forget Me Nots | Pixabay Image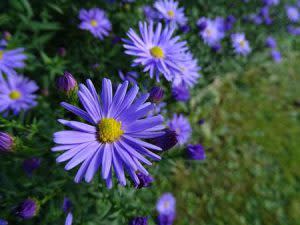 Aster | Pixabay Image
Other wildflowers that you might spot include, elephanthead, iris, bluebells, wild rose, Jacob's ladder, sticky geranium, glacier lily, sunflowers, columbines, and so many more. Be sure to carry a wildflower guidebook with you when you're outside to help you identify these magical plants.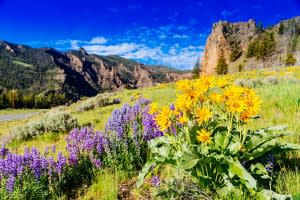 If you need help identifying different wildflowers in Big Sky Country, check out USWildflowers.com, Montana.Plant-Life.org, or purchase a wildflower guidebook like Wildflowers Of Montana by Donald Anthony Schiemann. You can also learn about some of the local wildflowers on Explore Big Sky.
Not sure where to find wildflowers? Some of the best hikes to see the wildflowers of Big Sky Country include Beehive Basin, Cinnamon Mountain, Bear Basin, Storm Castle, Windy Pass, or Uplands Trail. There are plenty of other fantastic hikes in Big Sky where you can soak in the beauty of the local flora and fauna. Go and explore our backyard. You won't be disappointed.
If you're keen to learn more about wildflowers, go on a hike with the Gallatin-Big Sky Weed Committee. These monthly hikes are designed to help participants identify every plant they see, from native wildflowers to invasive species. Find the details, location, and times for the next hike on the Visit Big Sky Events Calendar (just search wildflower).
Go for a hike during wildflower season and watch the hillsides come alive with natural color. It's amazing!
PS - If you capture a stunning wildflower shot, be sure to share it on social media with the hashtag #visitbigsky. Thanks!