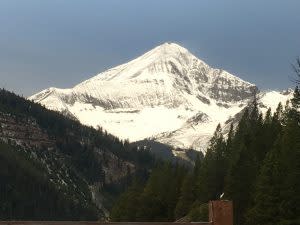 Lone Mountain After An Early Season Snow | Photo: D. Lennon
Are you ready for November in Big Sky, Montana? The peak is capped with white and the snow line is dropping quickly. Diehard skiers are earning their turns in the backcountry, as leaves are falling from trees in the Meadow and Canyon. It's getting chillier every single day. November is the last month of Fall and that means that ski season is almost here.
November is far from the busiest month of the year. Now is prime time to organize employment for the winter season, find housing, and enjoy the laid back Big Sky attitude that we all enjoy. Be sure to get out and enjoy everything that's happening in Big Sky in November. Mark your calendars now so that you know what's going on.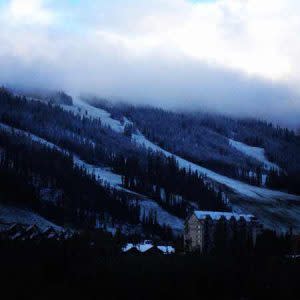 Snow! | Photo: Marci Lewandowski
November is going to be another great month to visit Big Sky, Montana. See you out and about.
Stay up-to-date on Big Sky Events on the following websites:
See Also: