Hungry? Here's some tasty places to eat in Big Sky.
There are lots of delicious restaurants to choose from in our mountain town, so how are you going to pick where you're going to eat today? We've got a few recommendations that we think you'll enjoy.
After a big day on the slopes, on the town, on the river, or in the mountains, you're going to need a little energy food. No matter what type of food you're looking for, you can find it in Big Sky - Mexican cuisine, fine dining, Italian, BBQ, burgers, pizza, hot dogs, steaks, wild game, soups, chili, breakfast, Thai, and more. There are so many options that it can be overwhelming.
The Best Restaurants In Big Sky, Montana
What are your taste buds craving for your next meal? Take a minute and explore your dining options. Consult our quick list below or get more in-depth with your restaurant selection in the Visit Big Sky Dining Guide.
Here are some of the top places to eat in Big Sky, Montana: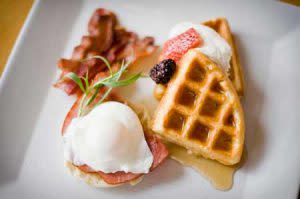 Breakfast! | Photo: Donaldson @ Lone Mountain Ranch
Are there other good places to eat in Big Sky? Of course. It would be challenging to list them all in one post, so this list is just an assortment of restaurants that always get rave reviews. Explore your Big Sky Restaurant options and let us know what you'd like to add to this list.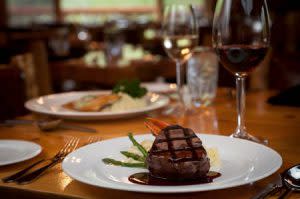 Dinner Time | Photo: 320 Guest Ranch
If you get a truly stellar meal, please share a photo of it on social media with #visitbigsky. Thanks and Bon appetit!
See Also: