If you haven't been zip lining in Big Sky, you need to go ASAP. It's quite possibly one of the coolest adrenaline pumping adventures that you can imagine. Zipping across the Gallatin River, zooming past Lone Peak, or racing your buddies on Big Sky Resort's twin zips will make anyone smile. Zip lining rocks!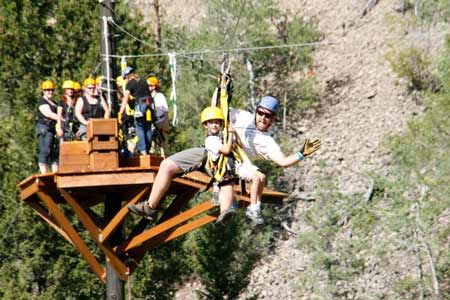 Zip Lines! | Photo: Montana Whitewater
Zip lining is about as close as you can get to flying. This heart pumping outdoor adventure activity offers spectacular views of Montana and a bird's eye view of your mountain surroundings. In Big Sky country, there are numerous zip line courses to choose from, but we recommend that you put them all on your list of things to do in Big Sky!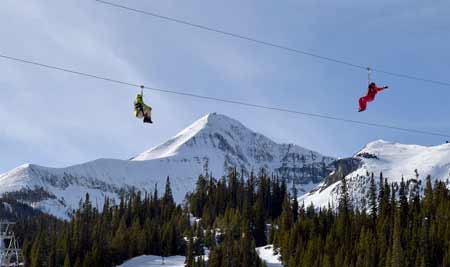 Zip Lining At Big Sky Resort | Photo Glenniss Indreland
Every zip line course is slightly different. The terrain and design directly impact the speed, length, number of zips, height, and other variables. The following companies that offer zip lining in Big Sky Country include:
Zipping is the perfect activity for families, friends, or team building. Sign up for a zip lining adventure when you're in town. Most zip courses take about 2 to 3 hours to complete. Some courses are purely zip lines, others combine zips with high ropes courses, tree platforms, ladders, sky bridges and more for the adventure of a lifetime.
Don't be nervous about zip lining either. Highly qualified guides always emphasize safety at all times. This is why everyone must go zip lining on an organized tour with a safety-conscious professional guide.
Before you sign up to go zip lining in Big Sky, there are a few things to keep in mind:
Most zip lines have age, weight, and height requirements.
Be prepared for the Montana weather.
Zip lining is a year round activity.
Wear closed toe shoes.
Have fun!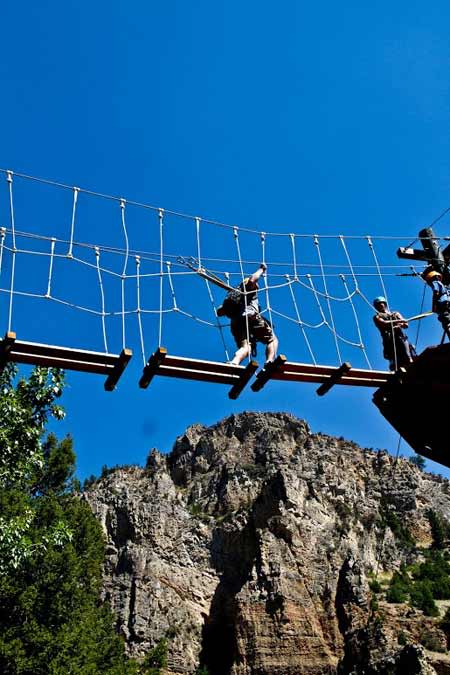 High Ropes Course | Photo: Montana Whitewater
That last one's pretty easy to remember, especially when you're zipping 1500 feet through the air and 150 feet off the ground. Zip lining in Big Sky is definitely an adventure worth bragging about.
At this point, you probably know that Big Sky, Montana is an outdoor paradise. Make a day or a week of full-on outdoor adventure when you're in town. Plan to go zip lining, then add in a rafting trip on the Gallatin River, a mountain bike ride, a scenic hike through Beehive Basin, or a full ski day on the hill and you'll be smiling ear to ear.
Go zip lining in Big Sky. There's nothing better.
See Also: