Look at a map of Big Sky, Montana. Mountainous terrain spreads out in every direction. We literally sit in the middle of Madison Range. Just to the east is the Gallatin Range. To the southwest the vast expanse of Yellowstone National Park begins. It's wild country that's meant to be explored.
One of the best ways to explore Big Sky's backyard is a backpacking trip. Pack your gear, hop on the old heel toe express, and hit the trail into the Madison Range or the Gallatin Range for a few days. Big Sky's massive outdoor playground will blow your mind!
Big Sky has endless backpacking options. Here are 3 popular backpacking trips near Big Sky:
Spanish Peaks Loop - This loops starts and ends at the Spanish Creek Trailhead. This route ventures to Beacon Point, drops down to Thompson Lakes, goes up and over Summit Lake, then drops down into Mirror Basin and down the trail to Spanish Creek. This is a stunning way to explore a vast section of the Spanish Peaks.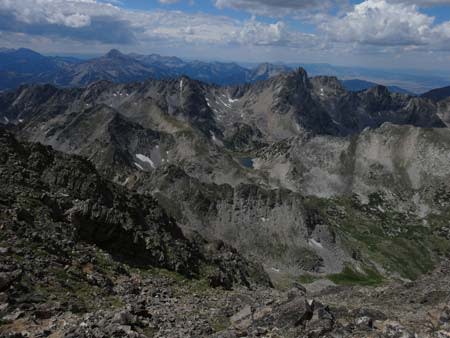 The Spanish Peaks | Photo: A Mountain Journey
Gallatin Crest Trail - The GCT follows the backbone of the Gallatin Range from north to south. It typically begins or ends at Hyalite Canyon and ventures down to the border of Yellowstone National Park. With stunning views of the Madison Range and Paradise Valley this is one that you shouldn't miss.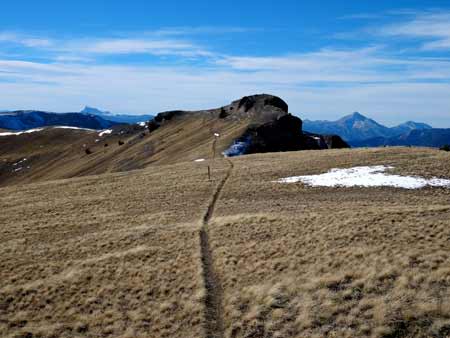 Gallatin Crest Trail | Photo: A Mountain Journey
Hilgard Basin - Hilgard Basin is located south of Big Sky in the Madison Range. Surrounded by the highest peaks in the range, the basin is spotted with numerous named and unnamed alpine lakes that are prime spots to camp and fish.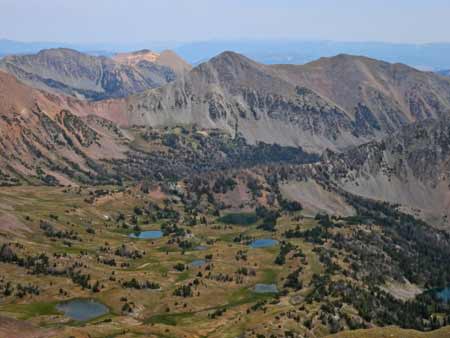 HIlgard Basin | Photo: AMountainJourney
There is so much to explore in around Big Sky! Pull out the map, get creative, and create your own backpacking trip. Don't solely rely on these vague route descriptions. Plan your trip according to your skill set, knowledge, and physical ability. Pick up any and all of the gear you need to backpack in grizzly country (maps, packs, warm clothes, snacks, bear spray, etc) from outdoor shops in Big Sky.
These popular backpacking trips near Big Sky will take you deep into wild country and you need to be prepared. You are responsible for your own actions when in the backcountry. These routes will venture on and off trail. You'll follow ridge lines, camp at alpine lakes, summit towering peaks, see wild animals, and have a blast - but your personal safety needs to be your top priority.
When you go on one of these popular backpacking trips in Big Sky you need to remember a few things:
If you're not keen to camp out overnight, Big Sky is a day hiker's dream land. Check out some of the best hikes in Big Skyor explore established campgrounds near Big Sky too.
See Also: