Want to go on a hike in Montana? Instead of pulling out the guidebooks, asking for suggestions, studying maps, and scratching your head, just use the trusty old Internet. There's a new online resource that makes planning a hike in Montana an absolute breeze. It's Hike.WildMontana.org and you're going to love it.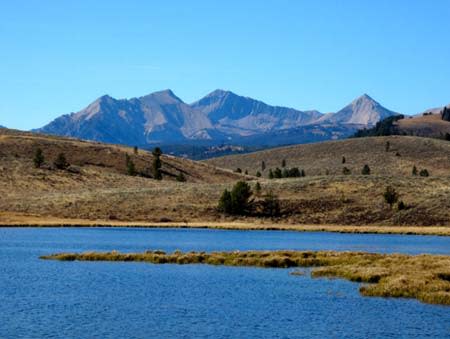 Albino Lake | Photo D. Lennon
The Montana Wilderness Association created Hike.WildMontana.org in 2016 with a grant from the Montana Office of Tourism and the hard work of over 70 volunteers. The site is the most thorough and detailed statewide online trail guide that we've ever seen. Everyone needs to bookmark it.
10 Hiking Essentials In Big Sky Country
Currently Hike.WildMontana.org has an online database of over 350 trails, but this number is expected to grow as this site gains popularity. Anyone can add a trail so be sure to share your knowledge, expertise, and photos with the hiking community.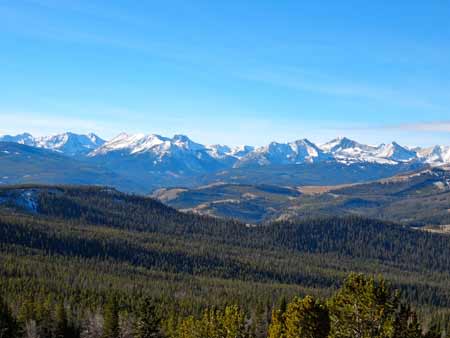 The Madison Range | Photo: A Mountain Journey
Go To Hike.WildMontana.org Now
It's never been easier to find hikes in Montana. On the site, an interactive map lets you zoom in on different areas of the state. Then when you click on a trail you'll get all the information you need, including:
Trail Description
Directions
Important Details
Map & Guidebook Suggestions
Nearby Businesses
Forest Service Contact Info
Up-To-Date Trail Conditions
Inspiring Photos
Basically Hike.WildMontana.org is your one stop shop for everything you need to plan a hike or just to find a hike. You can even search for hikes based on criteria like trail features, trail surface, season, and area. If you're in Big Sky, you'll want to zoom in on the Madison-Gallatin area., but be sure to get out and explore trails all over the Treasure State too. It's wild out there.
Find The Gear You Need At The Best Outdoor Shops In Big Sky
Whether you want to bag a peak, find a backcountry lake, soak in the wildflowers, wander through thick forests, or explore alpine cirques, Hike.WildMontana.org will point you in the right direction. Many of your favorite hikes may already be listed, but the coolest thing about the site is that you're bound to find hikes that you didn't even know existed. It's a fantastic resources that the hiking community is going to love.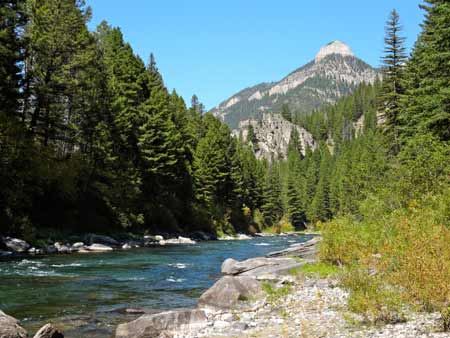 Storm Castle Peak as seen from the Gallatin Riverside Trail | Photo: A Mountain Journey
A big thanks go out to the Montana Wilderness Association for making this online hiking guide a reality. The MWA is a non profit that "works with communities to protect Montana's wilderness heritage, quiet beauty and outdoor traditions, now and for future generations." That's a mission that everyone who loves Montana can support.
Hike.WildMontana.org is a resource that every hiker will give two thumbs up. Check it out today. Add trip reports, condition reports, and information to make this a resource that the Montana hiking community can always rely on.
Happy Trails!
See Also: