Did you know that Montana is home to 64 different mountain ranges? Due to the Treasure State's geography and location, this vast state receives a healthy dose of snow each and every winter. And what do you get when you combine beautiful mountains, outdoor culture, and the winter season? A skiing paradise.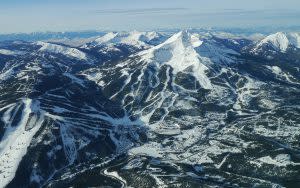 Aerial of Big Sky | Glenniss Indreland
If you asked most people about skiing in Montana, one place is going to pop into their mind first: Big Sky Resort in Big Sky, Montana. Big Sky Resort is definitely the largest and most well known ski resort in Montana, but there are many other small and outstanding ski resorts scattered throughout the mountains of Montana. Can you name them all?
What's On Your Big Sky Bucket List?
Every Montana ski resort offers an unforgettable ski experience. If you're planning a trip and you want to ski the best Montana ski resorts, you'll need to stop in at Big Sky first. Since we're based only minutes from the resort, we are definitely a bit partial to the skiing in Big Sky, but we also love going on road trips to visit the smaller ski destinations in MT. Most trips can be done in a single day from Big Sky, but a few may require an entire weekend.
Below you'll find a list of the best Montana ski resorts. We've also listed each resort's mileage from the mountain town of Big Sky, Montana so that you can plan your road trips accordingly. All distances are based on Google Maps fastest route at the time of publishing this post.
Which of these Montana ski resorts will you visit first?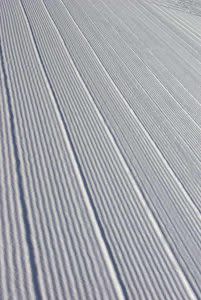 Perfectly Groomed Snow | Photo: Glennis Indreland
You can find these resorts on a map and see an overview of the extended snow forecast at VisitMT.com.
Explore Montana Breweries and Drink Montana Beer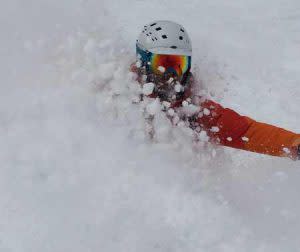 Powder Skiing Off Of Lone Peak Tram | Photo: D. Lennon
Even if you have never heard of these resorts, you need to add them to your tick list. After a day of skiing at any of these ski areas, you'll be grinning ear to ear.
Here's a challenge: Can you ski all of the Montana ski resorts in a month? A season? A lifetime? It's a fun goal and we encourage you visit each and every one of them. When you do so, please use Big Sky as your base camp. We'd love to have you come and enjoy the Biggest Skiing In America. It's a blast!
For a visual tour of these incredible ski destinations pick up a copy of Montana Skiing The Last Best Place by Big Sky local Brian Hurlbut with photos by Craig W. Herbert.
See Also: