Summer in Big Sky is one of the best times of the year in our mountain town.
Now that the warmest months of the year are in full swing, everyone seems to be outside playing in Big Sky's backyard.
There's nothing better than getting outside during the summer months. Make the most of July in Big Sky and be sure to add the following things to do to your busy calendar. We hope to see you out and about!
1. Check out the Farmers Market every Wednesday.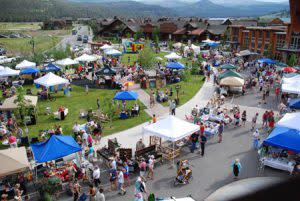 Wednesdays Farmers Market | Photo: Big Sky Town Center
2. Go on a hike in our beautiful backyard.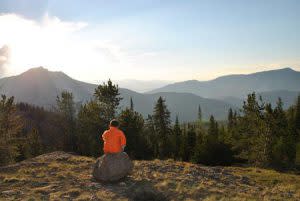 Big Sky's Backyard | Photo: L. Bachert
3. Go Paddle-boarding on Lake Levinsky.
4. Catch a concert at the Music in the Mountains Summer Concert Series.
5. Try an adventure activity at Big Sky Resort, from zip-lining to archery!
This list of events hits on some of the major things to do in July in Big Sky, but there are other events too. Don't miss out on softball games, happy hours, and live music at venues like Lone Mountain Ranch, The Gallatin Riverhouse, Rainbow Ranch, Ousel & Spur, Carabiner, and ScissorBills.
Get the latest schedule of events directly from your favorite Big Sky companies, nonprofits, and locals via social media. There's so much to do and so little time!
Get social and tag #visitbigsky in all of your social posts. Enjoy your summer!
Stay up-to-date on Big Sky Events on the following websites:
See Also: