Fall is an amazing time to hike in Big Sky. The weather is cool, the leaves are changing, and the trails are nearly deserted, allowing for a calm and relaxing exploration of nature.
There are countless trails throughout Big Sky, enough to keep an avid hiker busy for weeks. While sometimes the number of trails can be overwhelming, there a few hikes in Big Sky that shouldn't be missed:
1. Ousel Falls:
Ousel Falls Trail is perhaps the most popular trail in Big Sky because of its beautiful waterfalls and easy accessibility. Ousel Falls trailhead is just two miles down from the entry into Big Sky's Town Center on Ousel Falls Road. The 0.8 mile trail slopes down into the South Fork ravine, winds through green pines and rushing creeks, finishing with two switchbacks that lead to the incredible waterfall.
Hikers can walk down to a stretch of flat rocks at the base of the falls to sit and take in the views. If you are looking for more of a challenge, two other trails, Yellow Mule Trail and South Fork Look, provide hikers with an extended trip.
The 1.6 mile round trip hike is an improved gravel handicap accessible trail that is suitable for hikers of all ages and skill levels. It is an excellent introduction to Big Sky's trails system.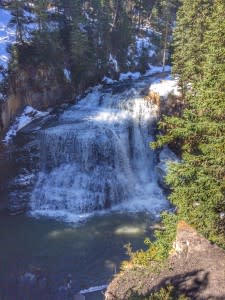 2. Beehive Basin
Beehive Basin boasts some of the most breathtaking views Big Sky has to offer. This 6.6 mile round trip hike slopes up moderately with an elevation gain of 1,500 feet giving views of Lone Peak along the way. After 3.3 miles of trail, hikes enter Beehive Basin, a U-shaped glacial cirque with a crystal clear lake that overlooks Lone Peak.
Hikers can also scramble up rocks to the top of the basin to enjoy even more views. It's best to take your time on this hike. Pack a lunch and enjoy the beauty of Beehive Basin once you've reached the top.
Beehive Basin is one of the best places to spot wild flowers in the summer, but still has excellent opportunities for wildlife viewing in the fall. It is a favorite among locals and visitors alike.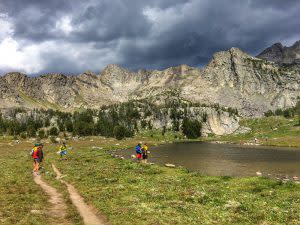 3. Ulery's Lake Loop
Ulery's Lake Loop is a great hike within Moonlight Basin at Big Sky Resort. This moderate 3.9 mile trail leaves from Moonlight Lodge and takes hikers from 7,600 feet to 8,100 feet with views of forests, wetlands, ski trails, eventually ending at a high alpine lake. This is another great place for a fall picnic with access to picnic tables and restrooms at the lake.
Families vacationing at Big Sky resort would find Ulery's Lake Loop at great day hike.
It is important for all hikers to bring bear spray when hiking in the Big Sky area. This is grizzly country and it is always important to be bear aware.
See Also: