Big Sky is an amazing place. Set in the middle of a pristine mountain range, Big Sky is surrounded by national forest lands and protected wilderness areas. Home to the Biggest Skiing in America, Big Sky is also just a short drive from Yellowstone National Park and just down the road from Bozeman. As people like to say, Big Sky is the little town that's next to everything.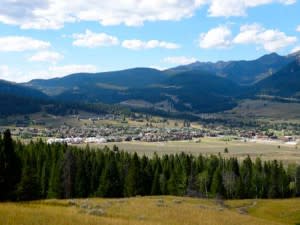 Big Sky As Seen From Uplands Trail | Photo: D. Lennon
As far as mountain towns go, Big Sky, Montana is about as good as it gets. The weather's great. The snow is deep. The mountains are endless. Whether you like to ski, fish, hike, golf, climb, snowmobile, or bike, Big Sky is the perfect destination for you, your family, and your friends. Just don't tell too many people…
It's also a fantastic place to set down roots, invest in property, or own a vacation home. You won't ever get bored here!
Big Sky is a great place to buy real estate. There are opportunities to purchase:
Single family homes
Condominiums
Time Shares
Land
Commercial real estate
Ski In/Ski Out
Private clubs
River front access
Investment properties
Second homes
Ranches
And more!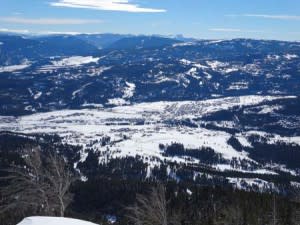 Big Sky As Seen From Yellow Mountain | Photo: D. Lennon
Whatever you want, you can find it in Big Sky. Are you looking for a sweet weekend getaway, a home away from home, a mountain cabin, an expansive ranch, a commercial property, or a tract of land? Or better yet, are you keen to move here and be a Big Sky local? What could be cooler than that?
If you're in the market to buy real estate in Big Sky, contact one of the local Big Sky real estate companies where a friendly and knowledgeable real estate professional can help you find the perfect property for you.
If you are ready to sell or buy real estate in Big Sky, these real estate companies are located in and specialize in the Big Sky area:
Where will your next piece of property be located? The Canyon? The Meadow? The Mountain? Wherever you buy real estate in Big Sky, you'll be pleased with your decision. This place will make everyone smile.
Opportunity is waiting for you in Big Sky, Montana. Come and visit Big Sky and see for yourself. You'll see why everyone loves it here.
See Also: