Most people know Chester Robert "Chet" Huntley for his 14-year role on NBC's flagship evening news program, The Huntley-Brinkley Report. As a newscaster from 1956 to 1970, Chet was a recognizable face and reliable source of information for all Americans. But what many may not realize is that Chet Huntley was instrumental in making Big Sky, Montana what it is today.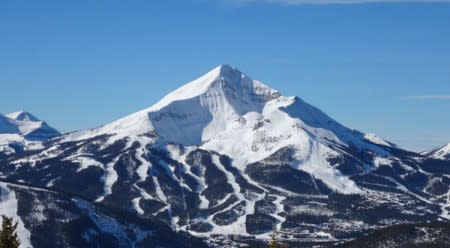 Lone Mountain at Big Sky Resort | Photo by D. Lennon
When Huntley's last episode of The Huntley-Brinkley Report aired on July 31, 1970, he returned to his home state of Montana. While in Montana, he focused his energy on creating a ski resort at the base of Lone Mountain called Big Sky. Huntley was the front man for this project. He worked with locals, businesses, and state and federal agencies to make Big Sky a reality.
Without Huntley's Montana roots and his ability to make things happen, Big Sky may never have been built. We're lucky that it did! Big Sky Resort opened to the public in December 1973. Unfortunately, Chet Huntley, a smoker, died of lung cancer on March 20, 1974 - shortly after the resort opened and just three days before the official opening ceremony for Big Sky. Following Huntley's death in 1974, Boyne Resorts purchased the resort in 1976. The rest is history.

Huntley Lodge | Photo: Big Sky Resort
Chet Huntley's legacy surrounds Big Sky to this day. Maybe you've enjoyed a micro-brew at Chet's Bar and Grill, booked a dog-friendly room at the Huntley Lodge, or ripped turns down Huntley Hollow ski run. The Big Sky Chamber of Commerce presents an annual Chet Huntley Lifetime Achievement Award to an outstanding and committed member of the Big Sky community each year too.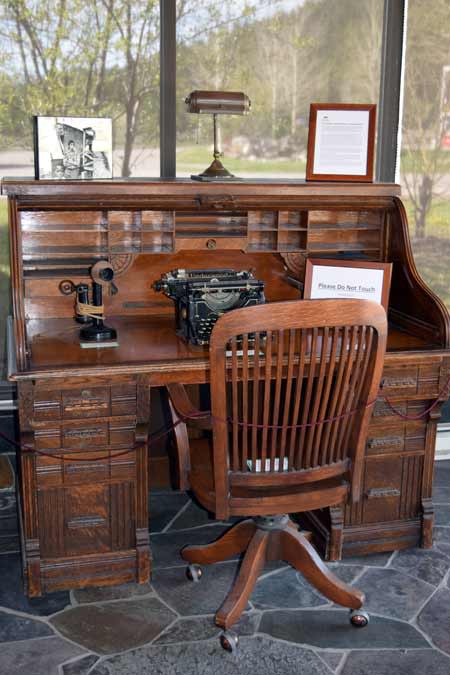 Chet Huntley's Desk | Photo: Margo Magnant
Today, Big Sky is a four-season playground enjoyed by people from around the world. Without Chet Huntley's beautiful vision, we might all be someplace different. Next time you're at Big Sky Resort, take a minute to remember Chet Huntley - a newscaster, a developer, and a Montanan. He's the reason that you're there.
Learn more about Chet Huntley here and here.
See Also: