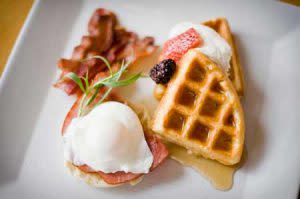 Breakfast! | Photo: Donaldson @ Lone Mountain Ranch
Breakfast. It's the most important meal of the day. Breakfast wakes you up and gives you the fuel you need to be the best that you can be. When you're in Big Sky, you need a healthy, nutritious, and tasty breakfast to get you ready for your outdoor adventures.
Choosing the best breakfast in Big Sky is no easy task. There are quite a few breakfast places to choose from. All of them serve up hot and tasty breakfasts designed to make your taste buds smile. Try them all before you make a decision on who earned the title of the best breakfast in Big Sky.
Where are you going to eat the best breakfast in Big Sky? We have a few suggestions and recommendations.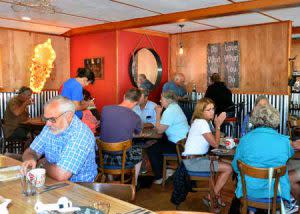 The Cafe | Photo: The Inn On The Gallatin
Many of the lodges and hotels (Buck's T-4, Lone Mountain Ranch, The Summit Hotel, Rainbow Ranch, etc) also serve tasty breakfasts. If you're looking for something a little quicker than a traditional sit down breakfast, try one of Big Sky's grab and go breakfasts or stop by Caliber Coffee to get your morning cup of joe.
Enjoy your breakfast!
See Also: