Big Sky Wildlife Spotlight: Bighorn Sheep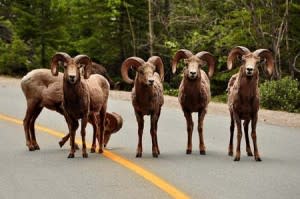 Named after their curved horns, the Bighorn sheep is a species of sheep native to North America. There's a very good chance you'll see these animals when you visit Big Sky, Montana.
Bighorn sheep live in the town of Big Sky and the surrounding mountains of Southwest Montana. If you're lucky, you'll spot a herd near the entrance to Big Sky on Highway 64 licking salt near the side of the road, along Highway 191 near the banks of the Gallatin River, or deep in the mountains while on an epic Big Sky wilderness hike. These beautiful creatures are fun to spot, but always give them the respect that they deserve.
Read these interesting facts about bighorn sheep and share them with your friends: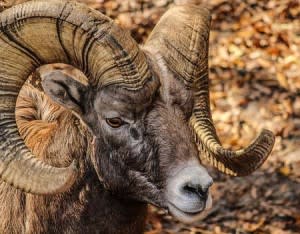 Bighorn sheep are wild animals. There are a few cases of bighorn sheep attacking humans, but it's rare. They are typically not aggressive animals, but can get defensive - especially during rutting season. You wouldn't want them to use their horns to butt you! Always give them plenty of space.
If you take any photos of bighorn sheep in Big Sky share them on social media and use the hashtag #visitbigsky.
See Also:
Read more interesting facts about bighorn sheep from these sources: