Are you planning to go birding in Big Sky? Bring your binoculars and you might spot some of the most amazing birds in the world. Yellowstone National Park is home to approximately 285 species of birds, and Montana as a whole is home to over 400 species of birds.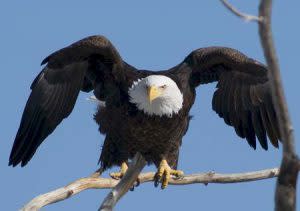 Bald Eagle
If you're going birding in Big Sky, you're in luck, because there are so many different species of birds to see here - and you never know when you might spot one of your favorites. Some of our favorite birds include Canada Goose, Wild Turkeys, Bald Eagles, Snowy Owls, Mountain Bluebirds, Peregrine Falcons, Osprey, American Dippers, Trumpeter Swans, and the list goes on.
Birds are the one creature that can truly enjoy the full experience of Big Sky's big sky. We've spotted stunning birds hiking, skiing, driving down the road, rafting the Gallatin River, drinking our morning coffee, and of course in the wildlife paradise of Yellowstone National Park.
Birds seem to be everywhere around here, and that's why birding in Big Sky is so much fun. With over 400 species of birds living in Montana, it would be challenging to list every bird species that calls Big Sky county home in a single post. Below we highlight the types of birds in Montana based on Mt.gov's Montana Field Guides.
When you're in Montana you might spot the following families of birds: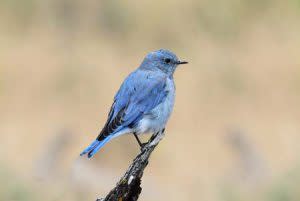 Mountain Bluebird - Steve Byland | Shutterstock
Accentors - Prunellidae
Avocets - Recurvirostridae
Barn Owl - Tytonidae
Bitterns / Egrets / Herons / Night-Herons - Ardeidae
Blackbirds - Icteridae
Chickadees - Paridae
Cormorants - Phalacrocoracidae
Cranes - Gruidae
Creepers - Certhiidae
Cuckoos - Cuculidae
Dippers - Cinclidae
Falcons - Falconidae
Finches - Fringillidae
Flycatchers - Tyrannidae
Gnatcatchers - Polioptilidae
Grebes - Podicipedidae
Gulls / Terns - Laridae
Hawks / Kites / Eagles - Accipitridae
Hummingbirds - Trochilidae
Ibises - Threskiornithidae
Jaegers - Stercorariidae
Jays / Crows / Magpies - Corvidae
Kingfishers - Alcedinidae
Kinglets - Regulidae
Larks - Alaudidae
Longspurs and Snow Buntings - Calcariidae
Loons - Gaviidae
Murrelets - Alcidae
Nighthawks - Caprimulgidae
Nuthatches - Sittidae
Old World Sparrows - Passeridae
Osprey - Pandionidae
Owls - Strigidae
Pelicans - Pelecanidae
Pigeon / Doves - Columbidae
Pipits - Motacillidae
Plovers - Charadriidae
Quails - Odontophoridae
Rails - Rallidae
Sandpipers - Scolopacidae
Shearwaters - Procellariidae
Shrikes - Laniidae
Sparrows - Emberizidae
Starlings - Sturnidae
Storks - Ciconiidae
Swallows - Hirundinidae
Swans / Geese / Ducks - Anatidae
Swifts - Apodidae
Tanagers / Cardinals / Buntings - Cardinalidae
Thrashers / Mockingbirds / Catbirds - Mimidae
Thrushes - Turdidae
Upland Game Birds - Phasianidae
Vireos - Vireonidae
Vultures - Cathartidae
Warblers - Parulidae
Water Ouzel - Cinclidae
Waxwings - Bombycillidae
Woodpeckers - Picidae
Wrens - Troglodytidae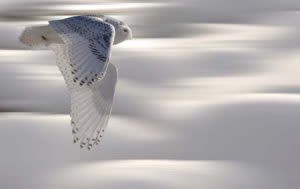 Owl | Shutterstock
Learn all about the Birds Of Big Sky when you purchase the Birds Of Montana book from Montana Audubon. This book highlights "all 433 bird species that have been found in the state since Montana entered the Union in 1889." It includes color range maps, illustrations, and habitat photos. Pretty cool book if you love birds like we do!
If you capture an amazing photo of any cool birds in Big Sky country, share it on social media with #visitbigsky and we'll share it with everyone!
Good luck birding in Big Sky!
See Also: