You made one of the best vacation decisions of your life when you booked your trip to Big Sky, Montana. Congrats! You're going to love it here.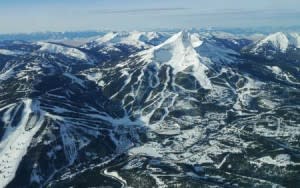 This First Timer's Guide To Big Sky, Montana is meant to help you learn the lay of the land so that you know what to expect when you get here. By no means is this an in-depth guide about everything you need to know about Big Sky. Instead this blog post provides a brief snapshot of our town by providing some of the basic info that guests usually like to know before they arrive.
The First Timer's Guide To Big Sky
Big Sky, Montana is a family-friendly, year-round destination. The most popular times to visit are during the winter ski season and during the summer season - but the fall and spring are a blast too! There's really no bad time of year to visit Big Sky. You can always find something fun to do in the little town that's next to everything.
Big Sky is located in the Madison Range of Southwest Montana. It's almost right in the middle of Bozeman and West Yellowstone off of Highway 191. Just turn by the stoplight near the Conoco onto Highway 64 and you'll be in Big Sky. You can't miss it. It's the only stoplight in town.
If you're flying, book your flights to Bozeman Yellowstone International Airport (BZN). Most major carriers fly into Bozeman, and Big Sky is about an hour south of the airport. Find directions from BZN to Big Sky here.
Big Sky has all of the amenities that you need for a super cool vacation:
Grocery Stores - Hungry Moose, Roxy's, Country Market

Lone Peak in Summer
Restaurants - Olive B's, Choppers, Riverhouse, The Cabin, Albertos, Lotus Pad, Ousel and Spur, Michaelangelo's, Bucks T-4
Breweries - Beehive Brewery, Lone Peak Brewery
Coffee - Caliber Coffee, Blue Moon Bakery
Lodging - River Rock, Big Sky Resort, The Wilson Hotel
Retail - Grizzly Outfitters, GAS, East Slope,
Hospital
Spas - Ozssage, Solace
Big Sky is divided up into three "neighborhoods:"
Canyon: The Canyon includes everything along highway 191
Meadow: The Meadow includes the Meadow Village, Town Center, and Westfork
Mountain: The Mountain includes Big Sky Resort and the surrounding neighborhoods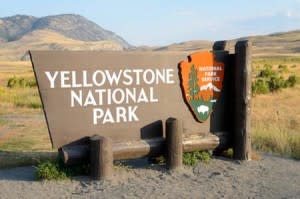 Zack Frank | Shutterstock
Looking for things to do in Big Sky? Big Sky is an outdoor lover's paradise. There are mountains in every direction. Just head outside and you'll find plenty to do. Need some ideas? Try:
Dude Ranches
Camping
Dog Sledding
Need more information about Big Sky? Stop by the Big Sky Visitor's Center in Town Center. It's across from Firepit Park. We have all sorts of FREE information to make sure you will enjoy every single minute that you're in our cool mountain town.
The helpful and friendly crew in the Big Sky Vistor's Center can point you in the direction of a real estate agent, tell you where to enjoy a Moscow Mule, help you find Big Sky historical sites, tell you about the next free summer concert, recommend our favorite ski runs, or let you know about the Big Sky wildlife. We're here to help you have the vacation of a lifetime.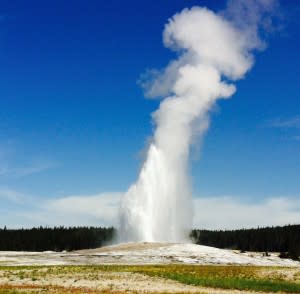 Old Faithful | Visit Big Sky
The Big Sky Visitor's Center is located at 88 Ousel Falls RD Unit 1A. Go ahead and plug it into your smartphone, or give us a call at 406.995.3000. Our hours are 9 AM to 5 PM Monday to Friday. If you can't make it during business hours, stop by VisitBigSkyMT.com for all the information you need.
Hope you have an amazing time in Big Sky. We're excited to share our home with you.
See Also: